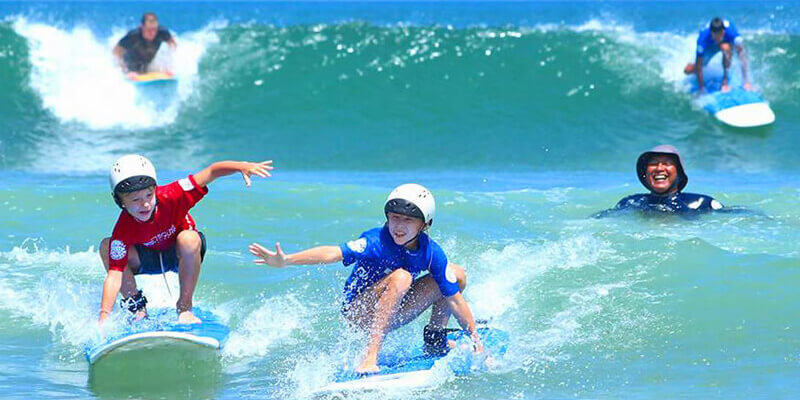 Being outdoors is a wonderful way to enjoy summer, especially for those who have a favorite watersport. Lakes and oceans are warmer, skies clearer, and golden sands far more appealing and allow for individuals to revel in their chosen activities. Many believe that such a summer setting is required for the enjoyment of watersports because cold waters and gray skies aren't as suitable or as comfortable a setting. 
This, however, isn't the case and there are a number of great watersports that can be enjoyed all year round. While they may require wrapping up a little warmer or swapping the vistas of blue skies for icy rivers, the potential for excitement is still there. To show you just what we mean, here are four of the best watersports that transcend the seasons.
Kayaking
Whether you are paddling alongside coral reefs or icebergs, kayaking is an amazing experience. And, while some may choose to combine their adventure with a plunge in the water, it isn't necessary, which is why many enjoy taking their kayak out even during winter. 
Not only can kayaking be enjoyed at any time of year, promising you have with you the right gear for the weather, those designed for keeping valuables dry, but there are also a number of benefits to getting outside during winter. Snow and ice kayaking change up the familiar landscapes and bring new challenges to those wanting to master their environment. 
Swimming
For many, swimming is certain to be one of the most enjoyable summer activities. However, much of this enjoyment comes from the refreshing tranquility of warm waters. It would then follow that cold waters are less attractive. This perspective is changing.
Now, cold water is being celebrated, with wild swimmers decreeing the numerous benefits of swimming and plunging into frigid waters, improving the body's immune system and increasing energy levels. 
Paddleboarding
Bodies of water across the planet have become increasingly populated by avid paddleboarders, an activity also known as SUP (stand-up paddleboarding). These relaxed individuals glide across the water, from lakes to oceans, navigating with gentle ease. 
During the winter, the same enjoyment can be had and many SUPers will simply wrap themselves up in thermal wear and take off onto the water, reveling in a period where waters are less populated by boats and swimmers.
Fishing
Ice fishing is quite different from regular line fishing and is more dangerous too. However, this hasn't stopped a huge number of people from carving out their own holes in the ice during the winter months and using lines and even spears to capture their next meal.
Ice fishing can be enjoyed in a number of ways but is perhaps best exemplified by those who sit upon a frozen surface, surrounding a hand-carved hole and enjoying the tranquility of snowy peacefulness. It requires a very cold environment to enjoy but, if you're someone who enjoys the activity of fishing during summer, then we highly recommend finding a spot to experience the activity later in the year too.